CMS (Content Management System) allows users to create a user-friendly website without messing with typical coding languages.
Best CMS developed for non-tech-savvy web designers by software experts. However, choosing the best CMS platform is not an easy task for beginners.
It is necessary to follow expert guidelines while making a selection for the best CMS platform. First, you need to ensure ease of use for the CMS platform to arrange different page elements. There should be plenty of design options and templates for enhanced customization of the website. Data portability, add-ons, and extensions are another significant concern for a good CMS platform.
If you are looking to integrate your website with a reliable CMS, this article is for you! Here are the conclusions of our research of the best CMS platforms for your needs:

WordPress – Blog Tool, Publishing Platform, and CMS
WordPress is the top-rated open-source choice for website designing, used for over 50% of the websites worldwide. This platform offers complete freedom and flexibility to design membership sites, auction sites, online stores, or eCommerce shops. WordPress doesn't require any in-depth coding skills or technical knowledge to create responsive websites. Users can access unlimited themes, templates, and plugins on this platform to enhance the system's flexibility. There are even plugins that provide visual drag-and-drop builders that make the process of creating pages or posts super easy, such as Elementor and WP bakery. Another excellent WordPress plugin is WooCommerce – a free plugin for shop and inventory management. It needs some configuration but provides an easy-to-use shop for any purpose.

Shopify – Create Your Free eCom Website
Shopify is an all-in-one hosted website builder that can provide you with everything ranging from backups, updates, software installation, and hosting services with ease. This CMS has a straightforward and interactive drag and drop interface that can help you bring your physical store to an online platform with ease. Shopify offers 24/7 hour support to customers via Twitter, phone, email, and live chat. Shopify has plenty of themes and extensions, and it is easy to use. Unlike many other SMC, it does require prior knowledge in development.

Wix – Create Your Website
Wix is another known solution for website designing. The drag-and-drop interface of this CMS makes it easier to create interactive websites. Users can even select a specific portion of the page and edit that to achieve the desired appeal. You can access several pre-made templates on Wix to create a fully responsive website. The main trouble with Wix is that you cannot change the templates after designing the pages.
Moreover, the eCommerce stores can work only with the paid plan of Wix. Another disadvantage is that the site is not responsive. It requires to design twice – once for desktop format and separately for mobile.

BigCommerce – Open SaaS platform fopr ecommerce
BigCommerce is an all-in-one platform with a fully hosted eCommerce system. Even beginners can use this CMS with ease to design interactive websites. The best thing to know about BigCommerce is that it comes with a free domain name, and you can access a free trial plan before making a final investment. The customer support teams are always ready to interact via phone, email, and live chat to assist users with accessible developments.

Weebly – Website Builder Makes it Easy to Create a Website, Blog, or Online Store
Weebly is a drag-and-drop web builder suitable for online shops, websites, and blogs. It provides hosting and features such as apps and add-ons integration, auto-save function while working on the website, beautiful templates, a support community for consulting, compatibility with SEO implementations, and updated security. It is very user-friendly and allows great website-building capabilities without knowing code at an affordable price.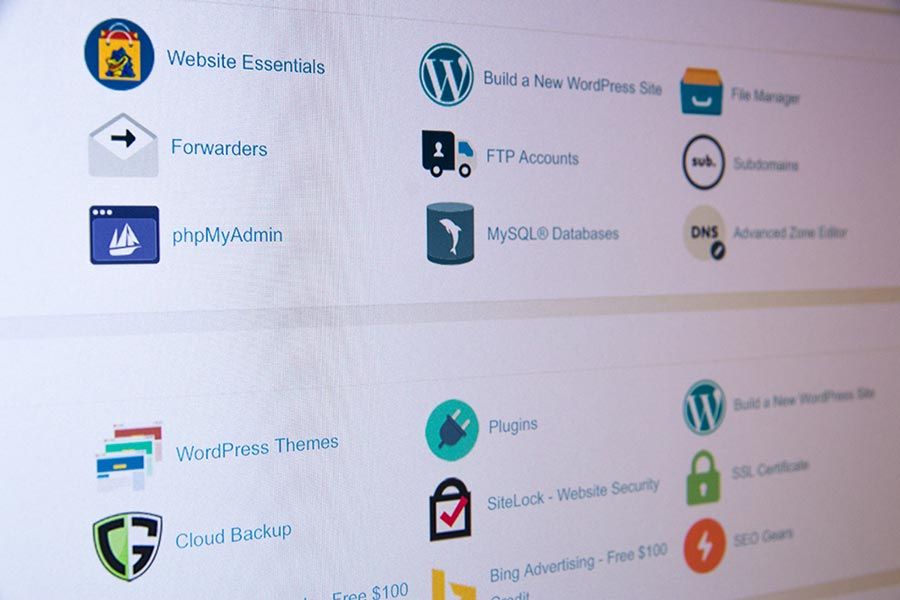 Best CMS platforms – Take the Next Step
Now you have gone through the best CMS platforms in the market to build a website. You can choose any of them to get started with the website design for your new business. Many of them even allow easy migrations from other CMS platforms for your existing website.